ART IS A ONE OF THE BEST WAYS OF PEACEFUL COMMUNICATION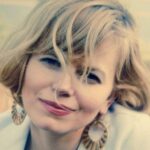 Currently, she is completely absorbed in painting.
Education:
Kyiv Pavel Chubinsky Academy of Arts (KOUKIM).
2002 Kyiv National Ivan Karpenko Kary University of Theatre,
Film and Television (KNUTKT)
Profession:
Theater Director, Artistic director
Event Manager
Artist – designer
I began to engage in visual arts while I was at school.
I graduated with a degree in art from I. Karpenko – Kary University in Kiev.
I had my first exhibition in 1993 at the Piramida gallery in Kiev.
The last exhibitions were in Kiev in Matas Gallery in February 2019 and in January 2020.
My artworks can be described as emotional painting.
Much attention I paid to portraiture.
For me art is a mechanism with which I explore the world around me and take inspiration. Birdsongs and the changing seasons make me feel grateful and happy.
I found I could say things with colour and shapes that I couldn't say any other way… things I had no words for.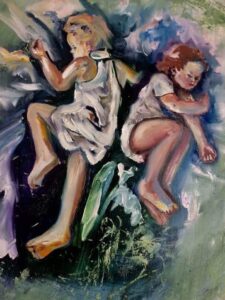 If we talk about the creative process, we can say that all people are creative, the problem is that you need to give shape to your ideas. Therefore, the artist needs to sacrifice something in order to find time and a state of mind for creativity. Each form of art is another way to see the world from another window. What the artist does is extremely important to them, and at the same time it doesn't matter. Art is painstaking work and a great privilege. All activities relating to the human soul are dangerous. Writing, drawing, making films are all different attempts to create another reality… But nevertheless, you can practice the true experience of religious joy in creativity.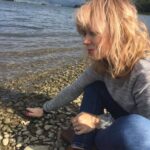 Once a bird flew into my studio and when it wanted to leave it couldn't find its way out, and threw itself into confusion.
On another occasion a bird came into my studio after resting for a few moments it flew away, easily finding its way out.
Similarly artists are the same.
Sometimes you can create something very quickly and other times they too are confused like the bird.
For an artist every painting is a revelation. It is destiny, karma and dreams without which I cannot exist.
It's all about falling in love with life and sharing that love with someone who appreciates. People, nature, films, music, books, paintings, photographs, poems, dreams, random conversations, architecture, bridges, trees, clouds, bodies of water, light and shadows all are my inspiration. I see the way paint now, as simple, straightforward, painting. No tricks, no attempts at wowing anyone with weird gimmicks. Just simple colour mixing, simple brushstrokes. I just trying to comprehend and perhaps grant myself the chance to tap into what it means to be in awe of life. The very basic grounds for painting don't need convoluted adornment. Live and paint life, paint what you love. I feel that it help to speak directly to my soul.
Oksana is wishing you happy holidays!
Since it has helped my outlook on the world it could help others too.
I don't know if the people of this world will ever live in peace. But I know that culture values will help us to do that.