There is always something magical
and very special
which I want to capture
and paint it later.
Young artist, influenced by her mother's creative work as a self-taught dressmaker.
Anita studied fashion design and graduated from a college of Fashion in 2001 followed by BFA (art- Pedagogy) in Sofia, Bulgaria and MA in PR. For years she worked as a freelance stylist, dressmaker and fashion assistant for well- known designers.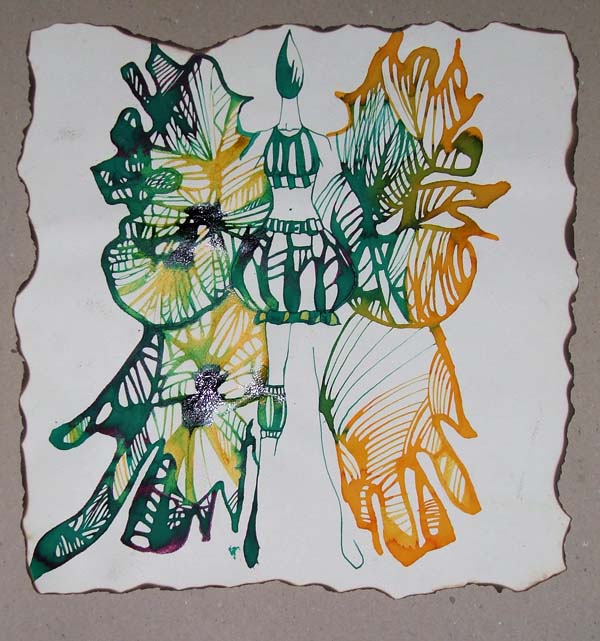 She also had some great experience as a freelancer hand embroiderer for renowned brands, such as Victoria Beckham, JW Anderson, Jenny Peckham, Erdem.
Her very early art works were mainly fashion and garment sketches with ink and watercolour pencils. The woman silhouette became a butterfly as a symbol of transformation and change.
Anita's first group exhibition was her graduation show in 2006 followed by a group show in Varna, Bulgaria and 10 years later,  her first show in London.
Since then Anita was represented by a gallery in Brighton and London and recently by Swedish gallery too.
Anita's work can be find in private collections in Europe and the US.
As an artist, Anita is inspired by the colours of her travels, the sky, the ocean and the landscape.
"Sometimes only a thought about a place I am planning to visit could trigger a new idea for a painting. Walking on the beach, feeling the sand beneath my feet and catching the waves are also part of my inspiration.  Observing the clouds is another important element of my creative process."
On the road, Anita usually make sketches with pastels and pencil, but she likes to paint mainly from memory in her studio using various materials like acrylic, ink, mix media, spray paint and pastels.
Paintings are available for purchase.