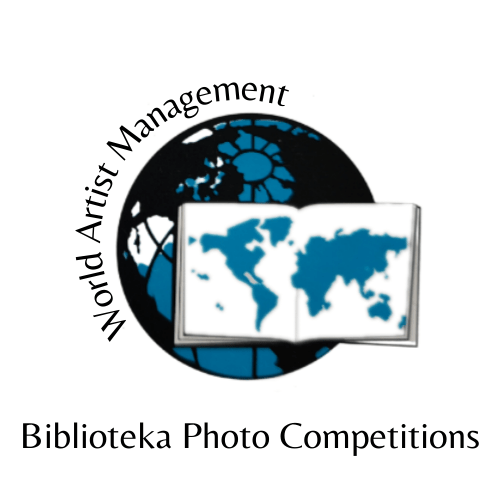 Immigration is a hotly debated topic in many parts of the world, with opinions and perspectives often deeply divided. However, its impact on society is undeniable. Immigrants play a vital role in shaping our communities and enriching our lives, with contributions to the economy and unique cultural traditions. They introduce new foods, music, languages, and perspectives, all of which help to broaden our understanding of the world around us.
This is why World Artist Management provides Biblioteka, a platform for artists to share their perspectives and shed light on this complex issue that extends beyond its political and economical dimensions. Artists can question our assumptions and broaden our understanding of immigrant life.
That's why we're thrilled to announce the "Between Borders and Beyond" photo contest, a celebration of the diverse and powerful experiences of immigrants. Through this contest, we're inviting photographers from around the world to submit their most compelling and thought-provoking images that showcase the beauty, complexity, and diversity of the immigrant experience.
"Between Borders and Beyond" is an open invitation to all talented individuals to showcase their one-of-a-kind ability to capture the nuances of immigration, to depict beauty, pain, happiness, and everything in between.
© 2023 World Artist Management
We believe that photography is a powerful tool for creating empathy and understanding and that through these images, we can help to break down stereotypes and misconceptions about immigrants. Whether your photo captures a moment of struggle, triumph, celebration, or everyday life, we want to see it.
So what kind of images are we looking for? The possibilities are endless! We encourage photographers to think creatively and capture the many facets of the immigrant experience.
Some ideas include:
Portraits of immigrants: Photographs that capture the faces of immigrants and their unique stories can be extremely powerful.
Cultural traditions: Photos that showcase the cultural traditions of immigrants, such as music, dance, or food, can be an excellent way to celebrate diversity and promote cross-cultural understanding.
Integration and assimilation: Photos of immigrants integrating into a new culture, such as attending school, participating in community events, or starting a business, can be a great way to demonstrate the positive impact immigrants can have on society.
Journey and migration: Photos that depict the journey of immigrants, such as crossing borders or travelling long distances, can be a powerful way to showcase the challenges and triumphs of immigration.
Family and community: Photographs of immigrants with their families or in their communities can be an excellent way to highlight the value of community and support.
We want to see images that are authentic, honest, and thought-provoking.
We believe that by holding this photo contest, we will be able to foster a sense of community while also celebrating the incredible diversity of the immigrant experience.
The "Between Borders and Beyond" photo contest is open to photographers of all levels, from amateur to professional.
The deadline for submissions is August 31st, and winners will be announced on the 4th of October 2023 in an online ceremony.
Aside from the cash prize of 150 Euros, winning images will be featured on our website and social media channels, as well as in a future photo exhibition and anthology alongside winning short stories from the "Between Borders and Beyond" writing contest.
One artist will be engaged as a photographer in the film production of the writing cotest.
The entries will be voted on by the public.
So pick up your camera and start capturing the beauty and power of the immigrant experience. We can't wait to see what you come up with!
Before submitting, read the terms of the contest!